Eksperimenteerisin pisut värvidega :) Haarasin suvaliselt kolm eri värvi segu ja tegin teokarbi ripatsi! Tegin nagu varemgi sedasi , ainult lisasin äärtesse seemnehelmeid. Oli vahva teha!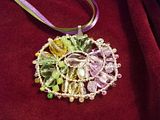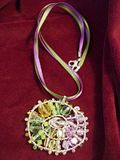 *I was experimenting with colors :) I took randomly three different color bead mixes and made a pendant! I did this pendant as I've done
before
only added seedbeads. It was a fun project!