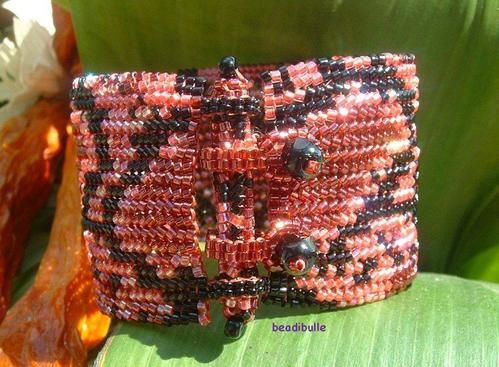 Panen siia kohe üles, muidu unise peaga veel unustan. Uidates blogide avaruses, sattusin väga huvitavale kinnisele. Noh, olete varem miskit sellist näinud? :) Hästi vahva! Vaata kindlasti ka seda blogi, mul pole õrna aimugi, millest jutt seal käib, aga piltidel olevad ehted panevad hinge kinni!

http://beadibulle.over-blog.com/

I'll write it done before I forget. While I was surfing in the wide world of bloggs I stumbled across this interesting clasp. Have you ever seen a clasp like that? :) So great! Please read that blog for some more eyecandy. I have no idea what the text is about but pictures took my breath away!