Proovisin ära selle Soft Flex traadi, millest eelmises postituses kirjutasin. Väääga rahul olen :) Ei murdu, paindub hästi, hoiab vormi ja jääb parajalt pehme.
Valmis sai komplekti, metallist roosidega. Klaaspärlid, -helmed ja mõned ehtekivid. Värvikombinatsioon on teile juba tuttav...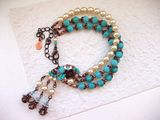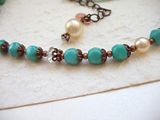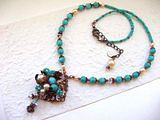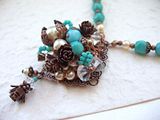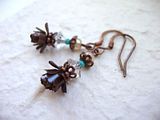 So I tried this Soft Flex wire that I wrote about before. I'm sooo happy :) Doesn't frail, is flexible, keeps its shape and drapes well.
I made a set, with metal roses. Glass pearls, beads and few rhinestones. Colour combination may be familiar to you...