Ja veel kõrvarõngaid. Kas esimene paar meenutab midagi? :) Vastus
siin
. See polnud üldse nii plaanis, aga sobivad täpselt! Minu enda absoluutsed lemmikud on musta värvi kõrvarõngad. Must värv on kuidagi eriline...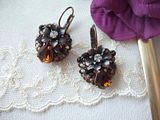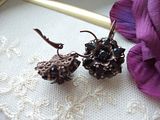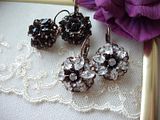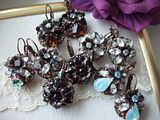 More earrings. Does the first pair remind you something? :) Answer is
here
. I didn't plan it but they match perfectly! My absolute favourites are the black ones. Black color has something special...