Vanad Tsehhoslovakkia klaasist ehtekivid ning imitatsioon türkiis, läbipaistmatud türkiissinised, metallikvasksed ning kraklee klaasist uued helmed. Mõned kõrvarõngad, käeketid ning lihtsamad kaelakeed siia pildirivvi ei mahtunud, niigi pikaks kiskus. Aga enamus neist õnnestus mul poodidesse sokutada (
Les Petites
' disainipood ning
Kristiine
kaubanduskeskuse
Meribeli Käsitöösalongi
).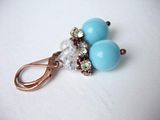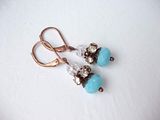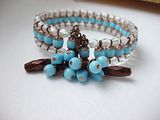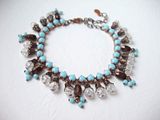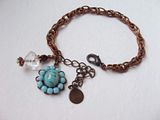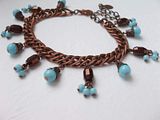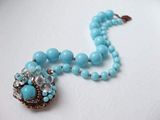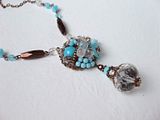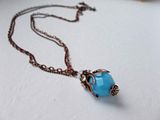 Vintage Czechoslovakian glass rhinestones and faux turquoise cabochons, new opaque turquoise blue, metallic and crackle glass beads. I left out some earrings, bracelets and two simpler necklaces from this selection, picture row is too long already. But I managed to get some of these in shops (
Les Petites
and Käsitöösalong Meribel in
Kristiine Kaubanduskeskus
).