Aitäh kõikidele, kes andsid vastukaja eelmisele postitusele. Nüüd on asjad nii kaugel, et olen otsustanud teha ühe kollektsiooni mitmes eksemplaris, et näha kas üldse saan sellise asjaga hakkama. Numbriks on maksimum 4 eksemplari. Tähtajaks oleks... no näiteks talv? :)

Siin mõned vanemad tööd, mis blogisse pole saanud. See on kopsakas komplekt, millest idee järgi pidi tulema kollektsioon. Kuid aega polnud piisavalt ning asjad läksid teistmoodi. See värvikombinatsioon on selline, mis aeg-ajalt tuleb ikka ja jälle tagasi.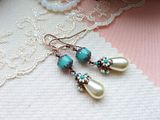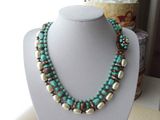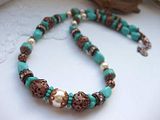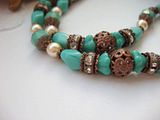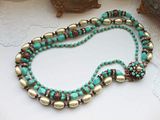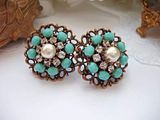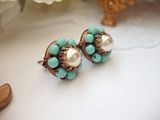 Thank you all that gave feedback on the previous post. By now I've decided to give it a try and make a whole collection in multible copies. To see if I can do this. I'm trying for 4 copies max. Deadline... well maybe winter? :)

Here are some older work that didn't make it to the blog. It's a big set that I planned to make a collectionout of. But there was no time and things went the other way. This color combination is the kind that keeps haunting me in every now and then.